Octo Canyon Zine: Agent 4's Journey
Octo Canyon is a physical charity zine that focuses on Agent 4, the protagonist of Splatoon 2's hero mode. The zine will cover every stage, sector and boss in Octo Canyon.
Check out our social media for updates!
CURRENT STATUS:
Our leftover sale starts on friday, the 23rd of July, at 3pm EDT!
MODS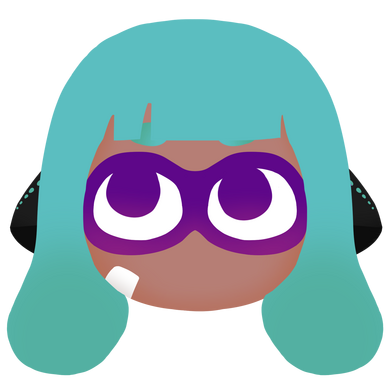 Lia
Host and Organizer | She/Her | Page Artist
Heyo, I'm Lia! I've contributed to several fanzines as an artist before and am now captain of this lovely project. My dear agents are working hard to keep it rolling, I can't thank them enough!!
---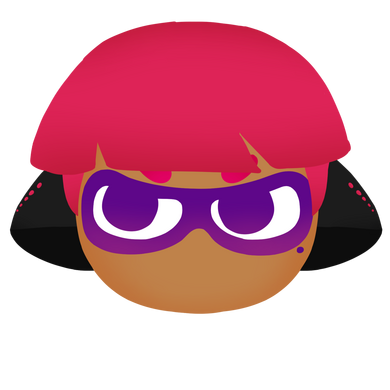 Alpa
Promo Artist | She/Her | Page Artist
Hiya, I am Alpa! I've been part of many splatoon zines as an artist before but this is my first time as a mod! Agent 4 is one of my favorites and I am very excited to help with this project! Booyah!
---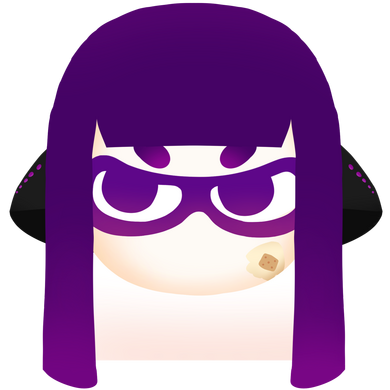 Shadoo
Promo Artist and Storefront | She/Her | Page Artist
Hey I'm Shadoo! I'm an Illustration graduate who loves cutesy things! I've previously moded 4 other zines and been a part of 10+! Agent4 is my favourite, they deserve more love so I'm super happy to be able to help out this project! I look forward to working with everyone!!
P.S. Stan Aragami Oga
---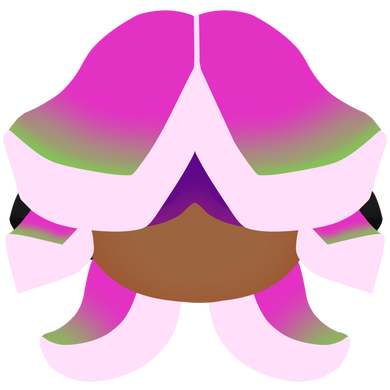 Seth
Writer | He/Him
Hello, I'm Seth! Bright colors and invertebrates make me smile, so naturally I've been loafing around in the Splatoon fandom since the game's debut. I personally have nothing in common with my own Agent 4, but seeing how different everyone's' agents are is exactly why I'm so happy to help out with Octo Canyon! Feel free to chat me up for any reason, I'm excited to meet you all!
---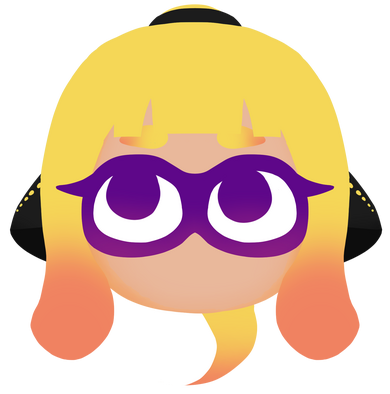 Gab
Production and Shipping | She/Her | Layout Artist
Hey there, I'm Gab! I'm a 25 year old graphic designer who loves all things Splatoon! Previously I hosted the Rave in the Wave zine which was one of the most fun projects I have done in my design career. And now I am back for more with this lovely team. I am in charge of the layout of the zine, production, and will be shipping bundles out to everyone. I hope everyone is as excited as we are to start creating!
SCHEDULE
MISSION COMPLETED
August 2020 | Project kickoff and idea creation
Mid-September 2020 | Public launch, interest check
Early October 2020 | Artist and merch applications open for 3 weeks
Early November 2020 | Artist and merch applications close
November 17th 2020 | Acceptance and rejection emails sent
November 22nd 2020 | Stage selections finalized
December 20th | Check-in 1 due
January 14th | Agent 4 Collab Project closes submission form
January 17th | Check-in 2 due
February 14th 2021 | Final pieces due
Mid-March 2021 | Preorders open
Mid-April 2021 | Preorders close

NEXT MISSION

May-June 2021 | Preorders ship, leftovers sale begins
June 2021 | Contributor packages shipped
August 2021 | Profit donated once all zine have been delivered
FAQ
What is the theme of the zine?
This zine will focus on Agent 4 and all the areas, bosses, and overall adventures they face in Octo Canyon! All artists will get to draw their agent 4 OC in their illustration. Custom haircuts or outfits are OK!

How will topic selection work?
The mods will cross reference artists' preferred stages and assign stages by hand. Some stages will most likely be more preferred than others, so we recommend selecting multiple preferred stages so you can increase your chances of getting one you want.

There will be an option to trade stages with other artists after the assignments are made. This will most likely be done in the zine's discord server, within a channel dedicated to trading stages. Details on how to do this will be solidified by the time the project starts.

You can choose your preferred stages in the application form, and artists are welcome to edit their applications to change their stage preferences as long as applications are still open.

How many artists are you accepting?
We need about 70 artists for this zine (65 page artists and 3-5 merch artists).

What types of art will be accepted?
We are accepting both digital and traditional! 3D work is also accepted on the basis that the models are original or used with permission from the original modelers.

Is this zine digital or physical?
Both, but we will prioritize physical copies. Digital copies will be sold once preorders close.

What is the size of the zine?
Our zine will be 7 inches wide by 10 inches tall. The book will be perfect bound with 70+ pages.

What kinds of merch will be made?
We are thinking of making stickers, prints, charms, enamel pins, and washi tape. We are open to other suggestions, so please let us know what you want us to make in our interest check form!

What platform will you use to organize the zine and communicate with the contributors?
We will be using discord. A private link to the server will be sent to all accepted contributors, so all contributors are required to have a discord account. You can sign up for free if you don't have an account yet.

What happens if an artist is unable to meet a deadline or become unresponsive?
We understand that life happens. If an artist is too busy to complete their work, or becomes unresponsive to our messages and updates, we will bring in a backup artist to take their spot.

Where will the money earned from the zine go?
This is a charity zine, so any proceeds left over after production costs will be donated to the Coral Reef Alliance.

What compensation do artists get for participating?
Contributors will get a free physical and digital copy of the zine, as well as all the merch (including stretch goals) as long as they can contribute $12 for shipping.

What are we looking for in terms of art?
An application guide detailing everything we are looking for is currently in the works and will be published here (https://octocanyonzine.carrd.co/#guide) before applications open!

Are collaborations with another artist allowed?
Unfortunately no. Due to lack of interest in past projects, as well as potential complications with the amount of contributing artists and their compensation, we decided to refrain from collaborations in this project.

Is the focus only on Canon Agent 4, or are Agent 4 OCs allowed?
We welcome everyone to use their own Agent 4 OCs! If you don't have one, or don't want to create one, you can use the canon Agent 4 design if you like. The cover art and merchandise will most likely feature the canon Agent 4.

How much freedom do we have with our Agent 4 design?
Your agent 4 OC can have a custom appearance, they just need to be recognizable as Agent 4. Any custom "breed" of squid should resemble canon inklings.

Can Agent 4 interact with other agents and/or other Agent 4s?
Yes to both of these situations, so long as Agent 4 is the focus of your piece AND you have permission to include any Agent 4 designs that don't belong to you.

Will there be spread pages?
Yes! We plan to have a spread for every sector and for every boss (Stage list: https://tinyurl.com/y6rft7fd). The cover art will be a spread too, of course.

What type of content or action should each piece contain?
The two main things we're looking for in each piece are backgrounds/composition that showcase the Octo Canyon setting, and that Agent 4 is the focus of the image. Other than that, artists have lots of freedom to draw whatever they like as long as it fits with the setting! There can be action poses and fight scenes, or Agent 4 can be chilling out with octarians or other relevant characters. It's up to you!
APPLICATION GUIDE
So you're interested in applying for our project? Wonderful, we love your enthusiasm. We want all agents to be the best they can be, so we're here to help out any agents that could use a couple tips to make a portfolio that really stands out. So let's get to it!
STARTING A PORTFOLIO
You most likely know what a portfolio is by now: it's a place (typically online, nowadays) dedicated to displaying your art. Portfolios show your best artwork so viewers can see what you're capable of and what you like to create.

There's lots of options for where to host your portfolio:
• Website builders such as Carrd, Weebly, Wix, Squarespace, etc, are excellent choices since you can build your own portfolio anyway you like.
• Sites such as Deviantart and Artstation are good choices since they're specifically meant for displaying art
• Social media sites like instagram, twitter, and tumblr are good, though it's best to make a separate account only used for posting your art.
• You can use features like google drive (or twitter moments, as a last resort) to compile your art in one place.
LAYOUT AND ORGANIZATION
There's more to building a portfolio than simply uploading images to a photo account. A good portfolio will be easy to read and will display your art clearly. This shouldn't be a problem if your portfolio is a social media account that doesn't offer much modification, but some sites offer lots of customization options and themes.

Consider the following:
• The link or url works correctly and is open for the public to see (viewers aren't required to log in to a website to view it).
• All text is easy to read. Choose a font that isn't overly decorative, size it correctly, and pick a color that won't clash with the website's background color.
• Your name and basic information is easy to find on the site. The viewer needs to know who the portfolio belongs to and how to contact them.
• The site itself is easy to navigate and has a simple/practical theme (grid-style themes work well). Any navigation buttons or links are clear, readable, and easy to use.
• All of your art is easily accessible. Parts of the website don't obscure anything important to see or click on. Any thumbnails should be flattering to the piece, and the full view of each image should be available.
• Your portfolio shouldn't have any disruptions, such as personal photos or text posts. It should only contain content made by you (no memes, art made by other artists, etc).
PORTFOLIO CONTENT
Firstly, we have a few technical requirements for applicant portfolios:
• Your portfolio needs to be SFW. If your portfolio is NSFW, your application will be disregarded.
• At least 3 finished art pieces that show the style you would plan to use for your piece in the zine are present in your portfolio.
• Any traditional art is scanned, not photographed (traditional artists must have access to a scanner that can scan in 300 DPI or higher).
• 3D art must be original (no SFM, MMD, etc).

As for art content, here's what we'll look for in a page artist portfolio:
• Character-focused artwork, including characters interacting with props, each other, and/or their setting.
• Pieces that show off your unique style, strengths, and what you enjoy creating.
• Detailed backgrounds, preferably with natural environments or perspective.
• Splatoon artwork, and fanart in general.
• Pleasing color pallets and use of color.
• Images with dynamic compositions.

For merch artists, we'll be looking for a few additional things in your portfolio:
• Appealing expressions and body language
• Strong silhouettes
• An art style can translate into merchandise well (simplified details, good use of line-weight, etc)
•Examples of previously made merchandise is preferred

Keep in mind that these are just the things that we're specifically looking for since they're relevant to this project. A well-made portfolio isn't only useful for applying to Splatoon zines, so it's a good idea to fill yours with many things that show off the range of skills and interests you have!

Overall just do your best and show us what you love to create! If you have any questions about what we're looking for in your portfolio, feel free to ask us on our Curious Cat, or reach out to us on our social media!
AGENT 4 COLLECTION PROJECT
An Octo Canyon Zine project featuring your Agent 4!
Welcome back Agent! We're glad you returned for another mission.
ABOUT THIS PROJECT
The Agent 4 Collection is, well, a collection of Agent 4s! So we welcome the audience to submit a picture of their Agent 4 OC.

The Octo Canyon Zine will contain a spread that displays as many different Agent 4s as we can find, all combined together in one big collage. We need your help to make this possible!

How do we contribute and how will our contributions be featured?

Contributions will be submitted through a google form submission HERE
Please read the guidelines section to see what we are looking for in your submission.

All the Agent 4s we receive will be featured in a spread within the zine. Some agents may overlap each other in the collage, so we will also showcase the separate images, as well as the info you provided about your OC, in a bonus digital mini zine for all customers.

All credits for the Agent 4 Collection will be displayed in this mini zine. Anyone who participates in the collection will receive the mini zine as a thank you for participating! We will release more information about the mini zine in the future, so keep an eye out for updates later.
SUBMISSION GUIDELINES
• Must be an Agent 4 OC. Custom appearance such as looks, breeds, or outfits are allowed as long they resemble canon inklings and are recognizable as Agent 4.
• You can use an OC that doesn't belong to you if the OC's owner gives you permission
• Must be at least flat colored. Sketches or uncolored lineart won't be accepted.
• Full body, single character. Props such as weapons, octarians, etc, are allowed as long as they don't overwhelm the piece.
• Transparent background, no scenery.
• Canvas size: at least 1200px x 1200px, so we can resize as needed.
• Resolution of 300dpi.
• All art mediums and skill levels are welcome!
• The character's pose, expression, etc, is up to you! Both dynamic poses and static poses will be accepted.
• Traditional work must be scanned (not photographed), and the background made transparent.
• 3D renders should be original, no in-game models or models made by other people.
• We will discard any submissions that appear suggestive (this is a SFW zine).

Social media posting guidelines:
If you also post your submission to social media, please include the hashtag: #octocanyonzine so we can easily find it! However, we request that you do not tag us as it could flood our notifications.
Submissions are CLOSED!
In the meantime, stay tuned to our twitter for more information.
And thank you for participating!